Within 24 hours of the first hay bale hitting the ground, buyers from California were driving to Denio, in northwestern Nevada, to get a look at the hay and talk purchase contracts.
Before that first bale was tied on Knott Creek Ranch, however, buyers had been calling ranch manager Kim Summers for weeks wondering when the hay would be ready.
Buyers drove up to find 4-by-4 square bales under pivot irrigation in a mountain valley covered in alkali soil. What they didn't see were the two years of effort that went into that first bale.
In early 2014, owners of R.D.D. Inc. called Kim Summers on the phone and said, "I hear you're the kind of guy we need to talk to about a project we're working on."
The project was 350 acres under flood irrigation near Denio, Nevada, – a ranch in tough shape but which included a very tempting resource: water. Although Summers wasn't familiar with R.D.D. Inc., he told the partners he'd "swing by" Knott Creek and take a look at it.
Summers says, "I had no idea you couldn't just 'swing by' Knott Creek. It was February during a drought – the worst drought – and honestly, I looked at this place, called my wife and said, 'No way. It's a dump'."
But there was more to the project than first met his eye. The project was to reform the current 350-acre farm with 200 head of cattle, break out the surrounding sagebrush, install 11 irrigation pivots and plant them to alfalfa – expanding the crop base to 1,600 acres – while increasing the herd size to about 1,000 head – during the peak of Nevada and California's worst drought in a century.
Summers says R.D.D. Inc. is a progressive team, and they "saw what it could be and not what it was" – a perspective he came to appreciate.
With this project, Summers would have the opportunity to break out sagebrush to build a hay operation. "It was a chance to do what great-grandpa did – build something real. How many people get the chance to do that?" he says.
That challenge, for Summers, overcame his misgivings, and he and his family moved in among the snakes, jackrabbits, lizards and wild burros to begin cleanup – tearing out irrigation dikes, willows and old fencing. It was a family effort.
Because of the potential water supply, the plan from the get-go called for alfalfa production, which hates a soil with high pH and high saline – and that was exactly the soil profile for Knott Creek Ranch, with some areas having a pH as high as 8.9.
Producers in the area told Summers it would take about four years to prepare the soils for a viable haycrop. Yet, with an agronomy background as a consultant throughout the West, Summers knew it could be done if the soil was conditioned properly. So work began.
With a trac tractor and rock disc, the sagebrush was torn out and the residue left in the soil – not scraped, piled and burned as was done traditionally. Summers says, "I wanted to put everything back into the soil that I could. If you're not replenishing, you're making concrete."
The farm had been crisscrossed with borders (dykes) into 40-acre parcels. The dykes had to be excavated and transitioned into a terrace so the water would run. Summers says, "We picked rock until you just get a blister on your attitude." They started installing pivots in January 2015.
Soil tests came next. Based on the soil tests, Summers then used a product from Pharm Grade – a humic acid and fulvic acid product with 200-plus strains of beneficial microbes – and chelated it with an acid-based fertilizer purchased from Rocky Mountain Agronomics.
This dropped the soil pH for a period of time and helped separate the soil platelets so it would accept water.
Planting was next. Triticale planting had to happen in and around excavation of the pivot mainlines in order to get a crop off by fall to feed the cows through the winter, which had to happen early enough that a fall crop of triticale could be planted so there would again be feed in the spring.
Summers' crew consisted of his wife (Penny) and four of his five children. Chris and Janae Nelson had also been hired to manage the cow herd. Summers says, "Triticale is very forgiving and high yielding. With it, I was able to leave a lot of organic matter to put back down in the soil."
Finally, even with delays and hiccups, the pivots, purchased through Elmer Bloom at Great Basin Irrigation in Lovelock, Nevada, were up – and all pivots are synched and controlled with a smartphone or home computer.
When Summers planted triticale, the price for selling it was about $130 per ton. When he harvested it, it was worth about $30 per ton. Instead of taking that loss on 5,000 bales, Summers decided to buy 1,300 head of first-calf heifers to feed it to through the winter (which Nelsons would calve) and then sell the cattle as pairs in the spring.
So instead of things smoothing out, the workload only mounted. Summers says the cowboy crew, including Nelsons, Dakota Summers and Chase Walker, worked for 80-something straight days without a day off and never complained. He says, "They're just as tough a bunch as you'd ever find. The story of Knott Creek really is about the families who live here and make it work."
Alfalfa planting happened in the fall of 2015. Summers chose a high-yielding conventional seed variety from Croplan Seeds. His decision to use a conventional alfalfa variety was based on marketing flexibility.
With California roughly 30 miles in one direction and Oregon about 12 miles in another direction, Summers felt like the crop needed domestic and export marketing options.
Summers uses fertigation for foliar alfalfa application and says, "As an industry, I don't believe we're claiming the potential of the seed. The fertility behind the genetics has advanced, and we're not taking advantage of that."
One way to take advantage of the seed potential, he says, is through foliar applications. "We spoon-feed alfalfa; we don't tie anything up in the soil. The way they spoon-feed potatoes in sandy soil, that's how I'm growing hay," Summers says.
Water for Knott Creek Ranch comes from a groundwater reservoir with 3,000 acre feet of storage and five developed wells. Summers says, "When I got here, there was a hole in the dam big enough I could crawl around and stick my head in it. So we had to rebuild the dam."
In addition, they dug two of the five operating wells. But water was key to the success of the ranch, so the pivot system was designed to allow groundwater or well water to service any pivot delivery system on the place through gravity pressurization.
With the water adjudicated for Knott Creek's 1,600 acres, Summers can run every pivot at the same time and run 15,000 gallons per minute through the system.
It was an ambitious project not without its bumps – like when Summers learned he could "sink a pivot into oblivion," which required a winter spent packing gravel into the wheel tracks. Or when 12-foot-tall willows had to be torn out – 60 acres of them.
Or when two pivots were ready for installation but a survey discovered 40-acre parcels of BLM ground in the middle of both installations, requiring pivot relocations. And it's early yet, Summers says; there are still quite a few unknowns – such as yield or when the usual frost occurs when cattle can graze the alfalfa ground.
Knott Creek is at the end of the world – it's two hours drive to buy a gallon of milk, 17 miles one way to the school bus stop, 27 miles to the elementary school and two hours to the high school or any kind of a social life for a teenager.
Summers says, "The story of Knott Creek is less about me and what we've done here; it's really about the families that it takes to live here and produce not just crops and cows, but families and lives. We're a big family here. I'm blessed because I've got a great group of people behind me."
In addition to Chris and Janae Nelson with their cow herd responsibilities, Janae is admiringly called the "swather queen," and Summers says Chris, although he might not admit it, is "as good a farmer as he is a cow man.
I don't worry about anything when Chris is in charge." Devin and Brittney Park are also full-time, dependable employees, and additional summer haying employees include college students Scott Glen and Jake Naughton, and Ayla Summers, a niece on full-time gopher patrol.
In addition, the Summers' kids – Dakota, Kennedy, Kassidy and Kort – work right along with the crews. Son Kade is currently serving a church mission in Africa.
Summers puts on schools at the ranch for the crew by inviting agronomists, veterinarians and other professionals to coach the team. He says, "I don't want them to just work hard but also to learn and work smart."
He also sends them to symposiums and conferences to help them understand more of the science behind what they do.
Summers emphasizes that the skill sets and talents of the people he hires are critical. "I'm a firm believer in hiring families. A lot of ranches and farms run on kind of a transient labor supply; I'm not that guy. These guys are my family.
We are raising each others' kids, so it's important that I have good people because I'm going to turn my kids loose with them. And I'm going to say, 'go teach my kids to work,' and I need to know these are the kind of people I can send my daughter with and she's going to come back in good shape."
Summers says this ranch development was "one of the funnest projects I've ever worked on. I live my dream every day." He then adds with a smile, "I better like it, 'cause there ain't no sleep."
PHOTO 1: Devin Park, Scott Glen, Jake Naughton and Kim Summers (left to right) take a break from early morning haying.
PHOTO 2: Just over those mountains is the California border. Summers describes their once-sagebrush operation as a cow ranch with "a little forage on the side."
PHOTO 3: Ayla Summers was hired for summer full-time gopher patrol on 11 hay pivots. Photos by Lynn Jaynes.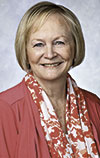 Lynn Jaynes

Editor
Progressive Dairyman