At some point or another, many producers toy with the idea of starting another business or adding a business component to the production model. Some parents require that children coming back into the operation bring an additional business with them, to make limited resources stretch.
But putting a business plan together for that value-added product or additional business component doesn't happen every day, and it's easy to overlook some of the basic principles of a business plan.
Realistic markets
University of Tennessee Extension Specialist Iris Cui gives a comprehensive guide to walk you through some basic questions so you don't inadvertently skip an important component of a plan. To begin with, she asks:
1. What service or product does your business produce? This sounds simple enough, but is it? If you start a manure-spreading business, for instance, will that include piling the manure, loading the manure, following a scripted application, or including incorporation into the soil? Is there a time frame involved?
2. Who are the potential customers for your product, and why will they purchase it from you? What niche do you hit? Using the manure scenario, can you clean corrals for the backyard horse owner and spread on 5 acres or less? Do you know your customer needs?
3. How will you reach your potential customers? Different consumer groups (whether farmers, ranchers, hobby farmers or foodies) all have different communication styles. You may have to look at newsletters, community events, association meetings, farmers markets, chef networks, social media (whether you like it or not is a moot point) or other network. It's not a one-size-fits-all marketplace anymore.
4. Where will you get the financial resources to start the business? If you have done your homework, and the numbers are viable, you shouldn't be afraid to borrow money. Loans can definitely help business expansion opportunities.
Economic viability
An essential part of any business plan is defining the cost structure – everything from what you are spending on seeds and plants, equipment, certification fees, packaging and labeling, to transportation, name branding or production promotion. And don't kid yourself – even if you're printing off fliers using your home computer and printer and distributing by hand, there's a cost involved of resources and time. Neglecting to account for these costs belies the revenue projections. Yes, most beginning business owners have to invest sweat and overtime, but it eventually catches up with you. There is a reckoning day. You can't (and shouldn't) do it forever. Is your family on board with all the extra hours this will take of your time? Are they OK with you missing a basketball game or school open house? Define your priorities, and never forget them.
Identify revenue streams. Using another example, let's say you've decided to add a farm gate market for a 5-acre patch of sweet corn. It sounds so simple. But what are additional revenue streams from that same market? Cookbooks? Fresh fruits and vegetables from neighbors? Broaden the base of your revenue stream whenever possible. There won't be fresh sweet corn available if a three-day thunderhead rolls through. Then what? Use value-added products to widen the revenue base and support the cash flow.
Devil's advocate
When evaluating your ideas and business plans, be your own devil's advocate. You may have a passion for micrograins (at $20 per pound retail) or hydroponics, and you may be really good at producing both, but if you have no market and no customer, then you have no business starting a business. Reject a strategy that doesn't work on paper.
Be careful with family feedback. Their "job" is to cheer you on and tell you how brilliant you are. While that feels good, take that encouragement with a sliver of caution. Find an unemotionally invested, business-savvy person and ask them to "poke holes" in your plan – to find the weak spots. You don't need the cheerleader as much as you do the objective analysis.
Identify honestly what your personal weaknesses are. You may be great at running equipment, but if you're not great at mechanics or bookkeeping, you may have to hire to get that done. Identify your weaknesses, and search out some reasonable solutions.
Key resources
Identify key resources. Likely, this was one of the first hoops you jumped through mentally when you began business planning – finding farmland, skilled labor and equipment. You're probably wondering why this wasn't listed first. It's because if you don't have your customers and markets identified but have committed to land, labor and equipment, you've put the proverbial "cart before the horse." And we all know how that turns out.
So now that you have your markets, customers and economic viability worked out, you can now start nailing down your key resources. This takes time. Be patient. Find the right fit, don't force the fit. When any part of the resource chain breaks (land, labor, equipment), the operation falls apart.
Structure
Businesses have core values that guide future decisions. What are your core values? Define them specifically. There will come a time when you'll find yourself wondering which fork to take when the road diverges. Knowing your core values will be your compass when making those decisions.
Your business needs organization, and you'll need to consider whether it's beneficial to be a limited liability company, a partnership or sole proprietor. You'll need tax advice. You'll need legal advice. To begin your research, check out the Sustainable Agriculture Research and Education website, and type "business structure" in the search tool. A downloadable file titled Farmer's Guide to Business Structures is available at no cost. It can walk you through some basic decision tools.
Timelines and goals
Every business plan needs a timeline and goals. Make your goals specific, measurable, attainable, realistic and timebound. This way, you have something to measure your output by. How many pounds (bushels, loads, units, head or other component) do you plan to produce? What's the estimated loss and estimated revenue?
Recordkeeping should be one of these goals. There are two types of business records – production records (seed, yield, vaccinations, weaning weights, etc.) and financial records. Both are critical for tax purposes, for USDA reporting (for disaster subsidies, for instance) and business analysis, as well as for compliance history. Without accurate records, you won't be able to identify your profit (and/or loss) centers. Make a plan for keeping these records.
Where do you start?
Starting an ag business can be overwhelming, and every task seems expedient because "it's time to plant already" or time to harvest, or the best launch window is closing. University of Minnesota has developed AgPlan, an online tool for creating a business plan for farm operations. It's free, and it walks you through the forms, even providing examples of what each portion might look like. These forms are editable and printable to take straight to your lender or business partners.
You have ideas – I know you do. When you're sitting on a tractor for hours on end or waiting at the cellar to unload your truck, you dream about opportunities to own your own piece of the agricultural pie. And you can own it – with planning and some homework.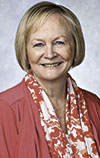 Lynn Jaynes

Managing Editor
Progressive Forage