"Over the years, one thing I've learned is nothing is so valueless as a service already rendered," said J. David Krekeler, an attorney for almost 40 years with a specialization in debtor/creditor law for most of that time.
Working at his firm, Krekeler Strother, S.C., in Madison, Wisconsin, he has represented quite a few custom operators and understands that even if one large account goes bad, it can mean the difference between a profitable year and an unprofitable year.
"Over time, the value of what you did becomes far less valuable in the memory of the customer," Krekeler said. "If we're doing the work collecting [long after the job is complete], it's going to be a lot more expensive and a lot less productive."
A successful collection process starts well before an invoice is sent. At the Symposium 2019, hosted by the Midwest Forage Association, Wisconsin Custom Operators and Professional Nutrient Applicators Association of Wisconsin in Wisconsin Dells, Wisconsin, Krekeler said there are three steps to collection – information, documentation and action.
Information
"We want to know as much as we can from our customer. It may tell us whether or not we even want to take the job; it will help us avoid a lot of conflicts, and it will help us make more money," he said.
The first piece of essential information is the proper name of the individual or entity with which the agreement for service is being made. Krekeler said, "Make sure you know who your customer is when you enter into this. Is it an individual? Is it a husband and wife? Is it a partnership? Is it a corporation?"
It is also good to obtain tax ID numbers, addresses, bank accounts and personal financial statements. From a balance sheet, you can learn what assets there are and who the other creditors are that might compete with you to collect.
Use resources available to the public to gather information, such as a court system case search to see if they are already involved in a lawsuit or foreclosure, or a lien search to know which assets have liens on them. Looking up the customer's website or social media pages is another way to gather information.
An efficient way to gather a lot of information is by asking potential customers to fill out a credit application. If you use third-party examples to create a credit application, be sure to put your name or company name on the credit application. You can also include your payment terms and a personal guarantee on this document.
"I think it's a wise idea to build into your credit application a personal guarantee so that when you are dealing with an LLC, if they are signing the credit application, you're getting them on the hook as well," Krekeler said.
Asking for personal financial information is not easy. One way Krekeler suggested to help with this uneasy feeling is to check with your banker to see if he or she thinks it would be a good idea to have each of your customers complete a credit application. When they say yes, you can go to your customer and say, "My banker would like me to have this."
The same goes for personal or business financial statements and a copy of tax returns. Most banks already require this of your customers, and your bank will likely agree it would be good for you to have copy too.
Have them provide you with a credit report, which they can obtain for free online.
One of Krekeler's custom operator clients relies on bank references to verify their customers. Have the customer provide you with a signed letter authorizing the bank to give information to you.
Another good practice is to make a copy of the first check you receive from your customer. If you have a problem later, you know where the customer banks and what account to garnish.
"This is information that's going to be invaluable to you later or to me representing you to collect money later," he said.
A part of the information gathering process is to establish good communication with your customers. It sets the expectation that you are diligent. You are on top of your own finances, and you are serious about getting paid. Act like your own lender in extending credit, and do the same things your bank does with you to show the situation is not frivolous.
Documentation
This step consists primarily of your contract. "You want a written contract," he said. "If we get into the collection phase and have to enforce our rights to get paid, a written contract is going to be of great benefit."
The contract doesn't have to be long, he estimated a page or two should suffice. It should include the payment schedule, if there are bonuses or incentives; how you will be paid – by the acre, by the hour, by the ton; if there is a guarantor; if there is collateral; who is responsible for providing the fuel and equipment; if there is a schedule; what happens if the schedule interrupted due to weather; interest charges; attorney's fees; etc.
"The goal of a contract is not to be able to use it to win in court. The best contracts are so well-drafted that we never even go to court because everybody knows how it's going to turn out," Krekeler said.
He added that a lawyer should either help write the contract or at least review the contract you have written.
An attorney can also aid in obtaining security interest in a customer's property that isn't already subject to a lien. This can greatly increase your chances of getting paid, but it needs to be done properly.
Other avenues to explore that could increase the likeliness of getting paid are production money security interest on a farmer's crops, a carveout where the bank guarantees payment because it is in their account holder's best interest, or a guarantee – either personal or from a third-party who has lien-free assets.
Action
The longer you wait to collect a payment, the less likely it is going to come. Krekeler said by one year out, the likeliness of seeing a payment is less than 50%.
For this reason, he encouraged setting up a new contract every year to remind customers of your expectations.
Then bill early, and bill often. Set up advance or ongoing payments if you can. As soon as the account is delinquent, be on the phone, email, or better yet, go see them in person.
"Stay on them. Don't just send a bill and forget about it," Krekeler said. "Be proactive. Be working that account receivable. That is how you are going to get paid."
Following a judgment, there are different ways to collect. Garnishments can occur on wages or non-earnings, but know your state's limitations on these. The court will also send out a financial disclosure form, but Krekeler said a better way of getting information after a judgment is through a supplemental examination, as it can be farther-reaching.
"The problem is there is going to be a lien on everything. You are in a unique situation in your occupation in that your customers usually have liens on virtually everything they own. It doesn't mean you can't still get paid; it means you have to be much more vigilant and diligent in how you go about it," he said.
One unique method for this industry is a thresherman's lien, which can be invoked if you are involved in threshing grain, cutting, shredding, husking or shelling corn, bales of hay or straw. With this, you can retain all such products until you are paid in full.
In the event the debtor files bankruptcy, do not ignore it. "You can't call. You can't write. You can't sue. You can't even send invoices. Stop everything," Krekeler said.
Any direct contact you have can be a federal violation, but do consult with your attorney to be as aggressive as possible as there are some ways you could still receive payment depending on the type of bankruptcy and what you had written in your contract.
By doing work before the job begins in setting expectations and gathering information, it will hopefully result in fewer efforts needed to collect payment after the job is done.
Editor's note: Statutes may vary by state. Consult with an attorney to see which contract and collection methods apply in your area.
ILLUSTRATION: Illustration by Corey Lewis.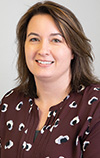 Karen Lee

Editor
Progressive Forage