Many livestock and forage producers may not be familiar with a crop insurance product available for their grazing and haying lands, even though it has now been available for several years in most parts of the country. This insurance product is called pasture, rangeland and forage coverage, or PRF, and is intended to help producers deal with drought conditions.
PRF coverage was developed by the Risk Management Agency (RMA) of the USDA. RMA is familiar to most crop producers as the agency that manages the federal crop insurance program. PRF is similar to traditional crop insurance in that RMA makes the policy rules, sets the premium rates and backs up the overall program, while private insurance companies sell the policies and work with customers through local insurance agents.
PRF was developed to provide coverage for the hundreds of millions of acres of pastureland and perennial hay land throughout the U.S. for which no insurance was available for many years, or which had limited protection from other government programs. It was rolled out as a pilot program in 2007 in limited areas and was first available for all 48 contiguous states for the 2016 crop year.
PRF coverage in several Western states initially used a vegetative index based on satellite imagery to estimate losses, but now the program uses a rainfall index on a nationwide basis.
Exactly which lands are eligible for PRF coverage? Both perennial grazing land and hay land may be insured, but land planted to annual forages is not insurable under a PRF policy (RMA has a separate policy for annual forages).
Grassed waterways in and around row crop fields that are cut for hay may be designated as hay land and are eligible for PRF coverage. Land enrolled in the Conservation Reserve Program (CRP) or Wetlands Reserve Program is not eligible.
PRF coverage uses a rainfall index which works by paying an indemnity if the rainfall index for the insured area falls below some guaranteed level, specified as a percent of normal rainfall. So for example, if a producer elects 90 percent coverage, the highest guarantee available, the insurance would pay if the insured period's observed precipitation fell below 90 percent of normal.
Why use a rainfall index? Production from grazing lands, and sometimes hay lands, isn't usually measured like we measure crop yields, which are an integral component for setting crop insurance guarantees. Since forage yields aren't widely available, any insurance must be based on something else that is easily measured and still closely related to forage production. Rainfall is a strong candidate for any such index.
This means PRF insurance is single-peril coverage. That is, indemnities are paid only when precipitation falls below its guaranteed level. Other causes of loss, such as fire, heat, hail, frost or freeze, as well as insect or disease damage, are not covered.
It must also be stressed that PRF is an area-based coverage. The rainfall index is based on the rainfall experience over an entire grid area, rather than the rainfall on an individual farm or ranch, or at a specific weather station. These grid areas measure 0.25 degrees in latitude by 0.25 degrees in longitude. In the Midwest, the grids measure about 13 miles from east to west, and about 17 miles from north to south.
Each grid has its own rainfall index history. Rainfall index values are calculated by the federal government's National Oceanic and Atmospheric Administration (NOAA). NOAA utilizes daily rainfall measurements from the four closest reporting weather stations to a particular grid area to determine a composite rainfall value for that grid.
The closer the reporting station is to the center point of the grid area, the greater weight it receives in calculating the composite rainfall value.
PRF coverage works by establishing a dollar value of production per acre, then calculating premiums and any losses in relation to this value. For each grid area, RMA has established a base dollar value of production for both haying and grazing. A producer may then adjust this base value up or down, from 60 percent to 150 percent of the original value, to obtain the dollar value of coverage desired.
The producer must also select their insurance guarantee level, which may range from 90 percent to 70 percent of normal rainfall, in 5 percent increments.
Producers first identify which of RMA's grid areas contains their land. Next, a producer must also select which time periods to insure. PRF coverage requires the selection of at least two two-month time periods, called index intervals, to insure.
Along with selecting the time periods to insure, the producer must allocate their dollar coverage across the index intervals they select, with no more than 60 percent of the dollar coverage assigned to any one interval.
Insurance premiums naturally reflect the value of production and the guarantee level selected. Premium subsidies from the federal government are substantial: The subsidy rate ranges from 51 percent for the 90 percent guarantee level to 59 percent for the 70 percent guarantee.
Producers should consider several issues as they evaluate PRF as a possible risk management tool. First, if their goal is to minimize potential drought impact, they should consider allocating most of their dollar coverage to the time periods that have the greatest impact on forage production. Research indicates that precipitation in spring and early summer accounts for a majority of the variation in forage production in most places in the U.S.
Second, producers must remember that the rainfall index for their grid area may not exactly reflect their own rainfall experience. As a result, the rainfall index may not precisely reflect changes in forage production in any particular year. Over the long term, these differences should even out, but there may be discrepancies in any given year.
Taking the premium subsidies into account, producers should more than recover their premiums if they participate over a period of many years.
Interested producers should visit RMA's website (USDA Risk Management Agency) for PRF. It has a fact sheet, the policy documents and other detailed information on the coverage. Producers should also check out an online decision support tool, where they can look up their own grid area and then check out not only premium rates, but also how PRF would have performed historically for their grid area.
The decision tool lets them experiment with different index interval allocations, guarantee levels, etc., to see how any particular coverage combination would have performed over time. They can look at any particular year or series of years going back to the beginning of the rainfall index data series in 1948.
PRF coverage has a sign-up deadline of Nov. 15, and the policy goes into effect on Jan. 1. Interested producers should contact their crop insurance agent for more information.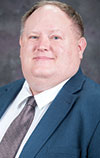 Monte Vandeveer

Extension Agricultural Economist
Kansas State University