Setting up a limited liability company (LLC) is a popular option in America and it could provide both tax and liability advantages for farmers. However, since every farming operation is unique and every farmer's assets and liabilities differ, an LLC doesn't fit the needs of every farming operation.
Liability protection
Kristine Tidgren, assistant director for the Center for Agricultural Law and Taxation at Iowa State University, analyzes legal developments impacting producers and practitioners. Her background includes growing up on a farm in west-central Iowa and working as a practicing attorney and an attorney editor for LexisNexis.
Tidgren says an LLC is often used to protect an entity from liability. On the farm, that protection agreement is complex.
"Creating an entity rather than a partnership may protect a farm from liability, but there are usually many limitations on that protection," Tidgren says. "The value of land in an LLC is subject to the LLC debts and obligations. In a farm situation, the limited protection coming from an LLC agreement usually pertains to outside LLC owners. That's why, for farmers even with an LLC, liability insurance is hugely important."
When a farmer creates a sole proprietorship LLC and is doing the work for the LLC, which is typical, there's not much liability protection because any negligence by the farmer makes him subject to liability. Personal property of farmers with employees is typically protected through an LLC in the event that the employee is negligent. Because each LLC agreement is different, it's important for farmers to "unpack and pick apart" their LLC agreement.
"Get specific about what you're gaining from an LLC agreement," Tidgren says. "Talk about specific examples and ask specific questions. Often, the liability protection provided by an LLC isn't as broad as the owner might believe."
Tax benefits
There are tax advantages in the formation of an LLC and a tax adviser should be part of the team drawing up the agreement. Farmers will find LLC requirements are easier to meet than requirements of a company corporation.
"An LLC has the least amount of formalities of any true entity that you could form," Tidgren says. "That's one of the things that draws people to the LLC. You can miss an LLC corporate meeting without jeopardizing all the protection it affords."
Sole proprietorship LLCs generally don't change how a farmer is taxed. Multiple-member LLC taxation will vary from one operation to the next.
Transition tool
One of the largest benefits of an LLC is its use as a tool for successfully passing a farm on to heirs because it provides the ability for the farm owner to outline how the farm will operate following the transition. While there is a substantial cost involved in setting up this type of LLC, it could help heirs avoid costly litigation.
"Every two weeks Iowa's appellate court hears cases in which family members are suing each other over farm disputes," Tidgren says. "Unless a transition plan spells out whether or not the land is to be sold or retained, who will manage it and other important details, disagreements between the heirs can lead to costly litigation. With an LLC, litigation may not be avoided entirely, but would be greatly reduced."
Some of the greatest legal battles over farm transition occur when one or more of the children remain on the farm and the rest of the children work off the farm. Disagreements on how the farm should be operated and feelings of being cheated out of an inheritance are the issues most common in this scenario. To develop an LLC to address this, a farm owner must provide their legal team with a broad spectrum of information.
"With most attorneys, at your initial consultation for estate planning, you'll receive a multi-page packet of forms asking for pertinent information," Tidgren says. "By the time you complete the information, you may feel as if your privacy has been invaded because creating the best plan for your operation requires great detail, but all that information is protected by attorney/client privilege. None of it is made public."
Farmers desiring to set up an LLC to aid in transitioning their operation need to provide financial statements related to the farm operation and all property. They will also be asked to provide information about possible issues related to future operation, including which heirs work on the farm, which ones don't, potential conflicts they anticipate, etc.
"You'll need to be very open and honest and identify any red flags related to the transition," Tidgren says.
Counting the cost
An initial consultation should also include dialogue about LLC formation costs. Most attorneys offer upfront estimates in order to avoid any surprise about the charges.
"It takes time to draw up a thorough, effective LLC," Tidgren says. "Most attorneys are very good at working with people and are interested in creating as much harmony as possible in the farming industry. If, for any reason, the attorney you contact declines to provide a cost estimate, keep shopping. You will need some idea of the cost of your LLC agreement before you commit to it."
LLC operating agreements are highly flexible and can include a great deal of detail, especially in regard to transition of property. Exploring the options an LLC offers is the first step in determining if this type of agreement is appropriate to your operation.
"An LLC isn't a silver bullet," Tidgren says. "Iowa's Supreme Court has litigated minority interest holders' rights in LLC operations and there are some LLC details the courts haven't yet ruled on."
Tidgren doesn't advise use of blanket agreements that are often found through online legal companies. The cost of the LLC will be less, but there will also be far fewer benefits than an agreement tailored to a specific operation.
"In regard to transition planning and taxation, exploring the potential an LLC could offer your operation would be well worth the time and effort involved," Tidgren says.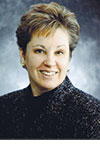 Loretta Sorensen

Freelance Writer
Yankton, South Dakota