Finances in a farm family are a revolving battle between using the money to replace the rickety old washing machine you've had since the '90s or replace what's soon to become a one-wire fence.
While your wife might not appreciate it, and may cuss you every time the washer doesn't drain, many farmers may find themselves choosing the latter. But does it have to be a choice between two necessary evils?
For some, it can be hard to distinguish how much of the farm income should be used for personal expenses. After all, there is always something that can or needs to be purchased for the business and, oftentimes, personal expenses such as mortgage and travel are mixed in with farm expenses.
Cynthia Fletcher, a human development and family studies specialist at Iowa State University, encourages producers to remember the primary reason they are farming – and that is, first and foremost, to provide for their family.
She says, "A lot of times, when farming is on the downhill, we are quick to look at family living expenses as a drain on the business. Farmers may start to ask themselves, 'How can we reduce that?' Although that may be a great question in some cases, I encourage farmers to think about farm living expenses as the most important reason we are generating farm income."
Separate the two
One way Fletcher recommends to escape the "drain on the farm" mentality is to separate family living expenses and farm expenses regardless of the operation size. That means separate books and even separate bank accounts. Fletcher says, "If it's all melded together, you really have a difficult time allocating and knowing what you've spent on different expenditures, whether that's on the farm operation side or on the family side.
Keeping separate books and separate bank accounts is very important for planning, record-keeping and tax purposes."
Some farm families use their farm operating line of credit to finance household expenses. While it may seem like the easiest route since income can vary from year to year, it isn't exactly the wisest. The danger in this practice is: Money is often spent before these families know how much income they have available to spend.
Before long, they find themselves in a mountain of debt and limited to the amount the farm can borrow.
Likewise, Casi Porter, a financial adviser at Northwest Farm Credit Services, says when there isn't a division between the two, it is difficult to pinpoint any underlying issues or expense increases in either category. She explains that during the stronger years in agriculture, family living expenses tend to increase.
The problem with this trend is: Spending habits are formed, and emergency funds are not generated.
"Another concern [with combined accounts] is bringing the next generation back to the operation," Porter says. "As David Kohl [professor emeritus of agricultural finance at Virginia Tech University] says, 'Your farm needs to be able to buy a brand-new Corvette every year to bring a family member into the operation.'
Accurately assessing and controlling living expenses is essential when considering the possibility of the operation supporting additional family members."
Both Porter and Fletcher encourage producers to set aside money for emergencies. As with the other accounts, this should be a separate account that can be gradually transferred to the home account to discourage unnecessary spending.
This is a good option when no farm income is anticipated for several months and is especially important to do in good-price years because, as any farmer knows, the lean years will come.
So the big question is: How much should go into the home account? Below is a simple equation to help determine how much can be allocated to family living based on your farm's income.
A negative margin indicates an issue for the operation, Porter says. Net profit can be positive but, if living expense is too high, it can still negatively impact cash flow.
In a situation where expenses are greater than your income, you can either reduce expenses or increase income – keeping in mind this will require a discussion of priorities and essentials among family members.
"During difficult periods, it may be necessary to take a pay cut," Porter says in regards to family living. "Treating this as a business decision and maintaining separate accounts is essential to strong management of the operation."
Budgeting and goals
To be financially fit, you have to understand where your money comes from and where it goes. Do you know how much money you make in a year or in a month? Do you know which months you spend more? Fletcher says, "The more you plan ahead on how those decisions are going to be made – how the farm income is going to be allocated – the better off everybody will be."
She recommends setting goals and establishing a budgeting system. Families are encouraged to have open, frank discussions to determine everyone's wants and needs. With everyone included in the discussion, it is more likely each individual will be committed and more sensitive as to how money is spent.
Having short-term and long-term goals for both business and family helps families get a handle on finances. These should be as specific and realistic as possible, with the amount of money needed and the date you would like it completed. They should also be prioritized, and family members should be willing to make adjustments and compromises.
There is an element of truth to the saying "farming is a lifestyle," Fletcher says. Regardless, farming is still a business and needs to be treated as such to be successful.
Separating accounts and developing a system for allocating income will help you to be a better business manager as well as a better family member. With a little bit of planning, you can justify replacing the washer without compromising your business.
ILLUSTRATION: Illustration by Mike Dixon.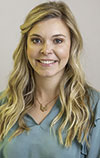 Cassidy Woolsey

Editor
Progressive Forage
Before commenting on our articles, please note our Terms for Commenting.