The phone dings. It's a text message from a strange number inquiring about your hay for sale. Hesitant and a bit perplexed, you respond. After a few messages back and forth, your gut tells you something's not quite right – it's a scam.
Unfortunately, this isn't uncommon in today's tech-savvy world. What used to be advertised through word-of-mouth or the classified section in newspapers is now posted online. It's more convenient for both buyer and seller, but it also comes with a fair amount of risk.
According to an article from CNBC, 15.4 million consumers were victims of identify theft or fraud in 2016. It doesn't just happen to those selling cars either; it can happen to you, and it's happened to many of your peers when selling hay or agricultural equipment in recent years.
According to Craigslist's website, one of the many online classified sites, most scam attempts involve one or more of the following:
Email or text from someone not local to your area
Vague initial inquiry, e.g., asking about "the item," poor grammar/spelling
Western Union, Money Gram, cashier check, money order, PayPal, shipping, escrow service or a "guarantee"
Inability or refusal to meet face-to-face to complete the transaction
As you can see, the way scams are carried out can vary greatly, but most have a similar theme: It usually involves convincing a victim to send money to someone claiming to be someone he or she isn't. And, if given the benefit of the doubt, they can cost you hundreds or even thousands of dollars.
Real-life examples
Chris Boenig, a hay producer in Uvalde, Texas, says the scam always plays out the same for him: via text message. From there, the so-called "hay buyer" will ask questions like how much hay is available and the price. But what usually signals the first clue, Boenig says, is the vernacular used.
On one account, the scammer had asked the usual questions about the hay and, after that information was relayed, he said he would have his "mover" come pick up the bales. That's when the red flags went up.
"In the hay business, nobody says their 'mover' is going to pick up the hay," Boenig says. "Movers haul furniture, not hay. I knew it had to be a scam."
Boenig says he also had an individual say he was overseas due to a military assignment and was buying the hay for his father as "farm support." Others just say they are out of the country at the time.
As a word of caution, Boenig says to pay attention to the area code the text message is coming from. He has had inquiries about his hay from California, Illinois and New Jersey, just to name a few. "Why would someone want to buy a few bales of hay and pay hauling costs to California or New Jersey instead of just buying locally? The text conversation usually ends when I ask them that question."
The story isn't much different for North Carolina cattle and hay producer Blaine Williams. He has used online classifieds for things like finding pasture and selling hay, and subsequently has been a target for scammers.
In one such instance, Williams placed an advertisement on Craigslist saying he was searching for land and included his general location. He received a reply from an individual who said he had two large fields totaling 100-plus acres that were recently replanted with grass. Williams and the man emailed back and forth, and Williams asked the location of the land and his name.
"He gave me very vivid directions and, unbeknownst to him, was right down the road from me," Williams says. "I realized I was possibly being scammed since I knew who owned the land and the acreage count was not correct."
With a quick search on the county GIS mapping for any landowners with the name the scammer had given Williams (a name he had never heard), Williams discovered there were no landowners with that name, much less a resident. He confronted the scammer, and the emails ceased.
"A farm is not like a bank or a retail store," Williams says. "You can't feasibly lock everything up at night and trust somebody isn't going to trespass. A farm is your home … I have to extend a minimum amount of trust to a prospective buyer or seller if I want to be able to make a deal. If things aren't in order or I sense something is wrong, I have to trust my gut and protect myself by saying 'no.' Saying 'no' doesn't cost me anything."
Williams admits he is more leery of someone who doesn't take the time to read the advertisement. "I am open to any questions that have not been addressed in the advertisement. When someone starts right off with, 'How much?' or 'What's your lowest price?' I likely won't take the time to deal with them or will cautiously approach the conversation," he says.
Safeguard yourself
In a press release issued by the Texas and Southwestern Cattle Raisers Association (TSCRA) recently, TSCRA Special Rangers noted a troubling increase in scams targeting agricultural producers. At the time of publication in August, they had received reports from ranchers targeted by scams over several weeks.
Larry Gray, the director of law enforcement said, "Knowledge is power in these sorts of situations. If you are aware of the red flags and act cautiously, you can avoid falling victim to such scams." And to keep producers safe, he offered these tips:
1. Try to do business with people you know. When working with an unknown buyer, try to verify their information through a third party.
2. Be cautious about accepting checks – even a cashier's check – from people you do not know. It can be difficult to pursue a remedy if the transaction goes bad.
3. Never accept a check for more than the selling price if you are expected to give the excess to someone else.
4. If you do accept a check, contact the institution that issued it to verify the authenticity and, if possible, ask that the check be drawn from a bank with a branch in your area.
5. Be especially wary if someone insists you send funds by wire transfer.
6. Make sure the check has finally cleared before you deliver the items, and save all your documentation.
Texas and North Carolina aren't the only states baited by scammers. In May last year, the Kentucky Department of Agriculture also issued a news release warning agricultural producers to be cautious "when contacted through email, social media or text message" when buying or selling.
If you're going to buy or sell online, be cautious. Don't become liable for the funds while the crook enjoys the ill-gotten goods. Watch for the warning signs, and never give someone hidden behind a text or an email the benefit of the doubt.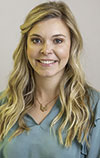 Cassidy Woolsey

Editor
Progressive Forage
PHOTO: Illustration by Kristen Phillips.
Before commenting on our articles, please note our Terms for Commenting.