This has been a weird year, and I have to say I have never been as anxious to see a year go into the books as 2020. However, I have to admit that, on reflection, Andrea (Miss Andy to our friends) and I were more prepared for 2020 than most.
Our farming background helped shape our response, as I am sure it has yours as well. Still, it helps to take stock of our blessings and reflect on lessons learned.
Lesson No. 1
Farming is full of instances where one is called upon to manage the unmanageable.
Just like there was little we could do to overcome COVID-19 and return to our normal life, farmers have dealt with this type of challenge forever. Weather, market prices, political decisions (for and against) have always been a part of the equation of farming. I have observed that farmers who struggle with what to do in bad times often squander what is available in good times. Managing a farm is the same in good times and bad. You weigh the data, make your best guess as to where things are headed, make the best call for you and yours, and live with that decision without regret.
Lesson No. 2
Life is full of excuses, but the cows aren't listening to any of them.
There comes a point in time when the work has to proceed, when things come down to "will" over "might." By that, I mean that in farming (and in most things in life) as you evaluate the situation, you have to ask yourself, "If I do this or don't do that, what is the result at the end of the day?" You have to be concerned about what might happen. It might rain. It might not rain. Prices might go up, and then again, they might go down. But in the end, the "wills" prevail. If we don't plant corn, we will not have a crop. If we don't sell the calves, we will go broke. If we don't milk the cows, they will die. Farming forces decisions, and "not making a decision" is a decision to not act, which is rarely the correct course of action.
Lesson No. 3
If you sit long enough, sitting is all you are fit for.
Being active makes it easier to remain active – and in like fashion, if you develop sedentary patterns, you will not be able to return to an active life after enough time passes. I think back to my youth when we square baled all our hay. I could never go back to that now, but what really makes it impossible is the fact that so many years have passed. Dad square baled hay well into his 70s. While he passed on a lot of the more physical parts to us, he was active because he stayed active, even on days when I am sure he did not feel like being so busy.
Lesson No. 4
Change is hard, but it is also about the only thing in life that is certain.
Change comes hard to farmers. It has been over 22 years since Miss Andy and I milked a cow for a living, and I still remember the pain of the decision to not milk cows anymore. A tremendous amount of the work we do and the farm we maintain has to do with decisions that were made years, even decades ago. "We don't do it that way" or "That is the way we've always done it" are phrases you hear a bunch when a farm is going through uncertain times. Many times, the most difficult thing to get people to do is think about when and why decisions on work were made. Often, the situation is completely different and calls for changes to be made. After all, every tradition we have in farming, or school, or church or life in general started at some point in time as a new idea.
Lesson No. 5
Normal? Who wants that?
A farm (or any business for that matter) cannot stand still. You either grow more crops or more weeds; maintaining the status quo is not recommended nor even possible for the most part. A good farmer is always on the hunt for a better way and plows any profits back into the farm to make it better than it was. Andrea and I are engaged in remodeling a calf barn. A return to normal would be that we returned the barn to being a calf-raising facility when what we really need is more machinery space. I strengthened the roof, installed new LED lighting and removed a partial hay loft to create a tall and wide bay to store some of our larger equipment. The calf barn is not back to normal; it's better than before. That is our job – not to return to normal but to make tomorrow better.
Lesson No. 6
Better days are coming.
The most successful farms plan for better days. Those days may not look like what we have called "the good ol' days," but they will bring blessings that today we cannot imagine. But in closing, this lesson comes with a warning, which I will list here as Lesson No. 7 (and I add the disclaimer that Andrea and I found this one on Facebook.)
Lesson No. 7
The cows don't give milk.
I have said in the past that cows give milk; you cannot rob them of it. You can only receive what mama cow is willing to give. However, a recent post on Facebook expanded on the notion of cows and the giving of milk. Cows give milk only if we put the time in to be there to receive the milk. They don't show up and deposit the milk in the tank without our best efforts to keep them happy, healthy and well fed. That requires that we show up, give our best and full effort daily and commit to doing the same things tomorrow. We are going through a time when there is a lot of leaning on others to provide our every need. Sooner or later, that runs its course.
Whether it is because of a lack of ability or a lack of willingness, cows will go dry and stay dry without our participation in the labors of life. In 4-H, our motto is "To Make the Best Better." The action in that motto is "make" – and "make" doesn't happen if you don't make it yourself, and better days won't show up without your best efforts.
Andy Overbay holds a Ph.D. in ag education and has more than 40 years of hands-on dairy and farming experience.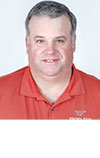 Andy Overbay

Extension Agent
Virginia Cooperative Extension