In this internet age, it seems you can learn to do just about anything online.
Someone, somewhere has posted a video about how to replace a heat actuator on your Chevy, troubleshoot your leaking water heater, or get six-pack abs in three minutes (I found that one on a top 10 "how to" video list). While some may be silly, many can be very useful, even for us in the forage world. With people's busy schedules, increasing costs of travel and congested highways and airports, being able to go to a field day without ever leaving home has a lot of appeal. An internet course can allow producers to view the course at their own convenience, at no cost and in the comfort of their own homes.
Creating the "Native Grass College"
Over the past year or so, the University of Tennessee's Center for Native Grasslands has developed content for this college. The goal of the college is to teach the basics about how to use native grasses in a forage system and allow as many people as possible to have access to this information. The material comes as close as this format can to capturing the lessons we teach at field days (Figure 1) or through in-person presentations that use slides, charts or other graphics. With just a click of your mouse, you can view all of this content whenever it suits you, whether on a cold winter evening, during a rainy spell that has you stuck indoors or just during a few idle minutes.
To date, we have launched three courses – Establishment 101, Grazing Management 101, and Competition Control 101. Currently, there are plans to add a fourth course in 2020, which addresses the economics of growing native-grass forages. All of the content is designed to answer producers' questions, the questions I have been asked dozens of times at scores of workshops through the years. The content is also very practical, providing the kind of information producers need to understand how to put native-grass forage management into practice on their operations. Each of the three courses includes a number of shorter segments on specific topics within the respective subjects (Figure 2).
In the case of Establishment 101, there are 13 segments that altogether comprise more than 33 minutes of video. In the case of Grazing Management 101, there are 42 minutes of video broken down into 21 segments. With all of the courses, a producer could look at any individual segment (typically about two to two-and-a-half minutes in length), skip around to subjects of interest or watch the entire course as a single video. Each course also includes an "other resources" section where related publications (including several past articles previously published in Progressive Forage and Progressive Cattle) can be viewed or downloaded for future reference.
All of this material allows producers to learn quite a lot about these subjects with very little investment other than their time. The information is based on more than 50 research projects conducted at the University of Tennessee over the past decade, as well as numerous studies conducted at other universities. Given the lack of familiarity many producers in the eastern U.S. have with native grasses, the college provides an effective, user-friendly learning tool, one based on the latest research.
Currently, we are exploring making this material available on a second web platform, one that allows the course to be taken for credit towards continuing education requirements. A trial version of the course for that platform has been developed. The next step will be to reach out to various groups that have accreditation requirements and explore their interest in making this course an option for continuing credits. I have spoken to a number of professionals who would benefit from having an opportunity to earn these credits without placing any additional stress on already tight schedules and budgets.
Please take a few minutes to visit the college, view a few segments, and see what you can learn about these forage tools. If you have any feedback, please take a moment to let us know what you think. Also, if you are interested in the continuing education credits, please let us know that as well.
Click here for the native grasses course.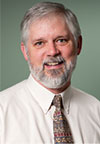 Patrick Keyser

University of Tennessee Institute of Agriculture, Center for Native Grasslands