The current hay-marketing year began with May 1, 2017, hay stocks down 3 percent from a strong 2016 level. Hay production in 2017 struggled with a number of challenges ranging from drought to wildfires to floods.
Alfalfa hay was impacted the most, with production down in several of the top alfalfa-producing states (Table 1). For the entire U.S., alfalfa hay production in 2017 was down 5.5 percent from year-earlier levels.
California is the biggest alfalfa-producing state and saw an 11 percent year-over-year decrease in alfalfa hay production.
Idaho, the No. 2 alfalfa hay-producing state, was down 3.6 percent compared to the previous year. The severe drought in the Northern Plains reduced alfalfa hay production in Montana, down 6.7 percent year-over-year; South Dakota, down 22.8 percent; and North Dakota, down 20.6 percent.
Alfalfa hay production was also down sharply in Minnesota (-14.3 percent) and Wisconsin (-19.4 percent) along with Arizona, down 4.1 percent year-over-year. Alfalfa hay production was up in Colorado, Nebraska and Iowa.
Other hay production was down 1.7 percent year-over-year in the top 10 "other hay"-producing states but was only down fractionally for the U.S. (Table 1). Texas is the largest hay-producing state, consisting of mostly other hay, and was down sharply, 16 percent below year-earlier levels.
Hurricane Harvey and the flooding that followed impacted Texas hay production. Other hay production was down modestly in Kentucky and Arkansas but was up sharply in Kansas, Nebraska and Pennsylvania.
U.S. "all hay" production was down 2.6 percent year-over-year in 2017. Total hay production was down sharply in Texas and California, the two largest hay-producing states, along with South Dakota. Seven of the top 10 hay-producing states saw year-over-year decreases in hay production in 2017, with increases in Nebraska and Oklahoma. Increased hay production in other regions offset some of the decline among the major hay-producing states.
Growing international hay exports
International demand for hay is a small but growing part of the U.S. hay market. Total hay exports in 2016 were 4.16 million metric tons, 3.4 percent of total U.S. hay production. Hay exports continue to grow, with 2017 export data through November showing a 6.7 percent year-over-year increase for the year to date. Figure 1 shows hay exports to major destinations in recent years.
Hay exports to Japan, China, South Korea, United Arab Emirates, Saudi Arabia and Taiwan accounted for 97.4 percent of total hay exports in 2016. Most dramatic is the growth in recent years of hay exports to China, more than offsetting declining hay exports to Japan (Figure 1).
In 2016, China had a 29.3 percent share of total hay exports, compared to 32 percent exported to Japan, and may soon replace Japan as the largest hay export market. China surpassed Japan as the largest market for alfalfa hay in 2014.
Hay exports include alfalfa hay, alfalfa cubes and other hay. Alfalfa hay continues to grow relative to other hay in total hay exports. Alfalfa represented 48.4 percent of hay exports in 2010 and increased to 64.8 percent by 2016. Major markets for alfalfa hay are China (42.8 percent of alfalfa exports in 2016), Japan (22.7 percent) and United Arab Emirates (11.7 percent). Other hay is exported primarily to Japan (49.2 percent of other hay exports) and South Korea (30.7 percent).
Alfalfa hay exports to China are expected to continue growing as China revamps and expands the domestic dairy industry. The U.S. does not currently export alfalfa pellets/cubes to China, and additional demand for U.S. alfalfa is expected if market access for alfalfa pellets/cubes can be achieved.
Alfalfa hay exports to Saudi Arabia increased sharply in 2016 (Figure 1). Year-to-date export data through November 2017 showed additional growth in hay exports to Saudi Arabia. Additional alfalfa hay demand in Saudi Arabia is expected, as the Saudi government has decided to reduce forage production in the country. The U.S. hay industry has much at stake as international markets continue to develop and U.S. trade policy evolves.
2018 forage supply
The remainder of the 2017-2018 hay-marketing year will see tighter hay supplies. December 1, 2017, hay stocks were down 10 percent nationwide (Table 1). In fact, hay stocks were down 15.2 percent among the 10 largest states, led by double-digit decreases in hay stocks in Texas, South Dakota, Oklahoma, Kansas, North Dakota and Wisconsin.
The 2018 growing season is, of course, uncertain at this time. Harvested hay acreage was up slightly in 2017 though alfalfa seedings were down 2.6 percent from 2016; 2018 hay production is currently projected to increase modestly due to slight increases in both harvested acres and yields.
However, higher production is likely to be more than offset by smaller May 1 hay stocks, leading to reduced supplies in the 2018-2019 hay-marketing year. The Livestock Marketing Information Center estimates May 1, 2018, hay stocks may be the smallest since drought- reduced levels in 2013. Any drought or other weather events that impact hay yields in 2018 could lead to even tighter hay supplies.
Beef and dairy numbers will support 2018 hay and forage demand
The U.S. beef herd continued expanding in 2017, pushing the herd inventory higher again in 2018. The beef herd has expanded the past four years, and the pipeline of feeder cattle will be larger in 2018, and feedlot inventories will continue to grow. Beef cattle demand for forage will continue to increase in the coming year.
The dairy herd increased slightly in 2017 to 9.4 million cows. Dairy cow numbers are expected to hold steady or increase slightly in 2018, ensuring steady hay demand. Beef and dairy cattle numbers are combined into an index called Roughage Consuming Animal Units. Estimated Roughage Consuming Animal Units have been increasing since 2013 and will continue to grow in 2018.
Higher hay prices ahead
Tighter hay supplies combined with increasing Roughage Consuming Animal Units suggest overall hay prices, projected higher for the current marketing year, are likely to increase again in the 2018-2019 marketing year. No doubt conditions will vary in different parts of the country, resulting in a range of regional hay prices.
The Livestock Marketing Information Center made January projections of overall hay prices to increase roughly 4 percent in the current marketing year and another 10 to 13 percent in the 2018-2019 marketing year. Alfalfa hay prices for the 2017-2018 marketing year may average roughly $150 per ton, up from the 2016-2017 season average of $136 per ton, and could increase to a seasonal average near $180 per ton for the 2018-2019 marketing year.
Of course, much can change as the 2018 growing season develops, but it seems clear there is more upside potential in hay markets than downside risk as a result of growing hay demand and limited hay supplies.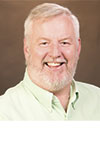 Derrell S. Peel

Breedlove Professor of Agribusiness and Extension Livestock Marketing Specialist
Oklahoma State University