Near-infrared reflectance spectrometry (NIRS) is no longer limited to a forage testing laboratory, but prior to investing in one, it is important to thoroughly research the features that can make or break this technology as a useful forage quality management tool.
These days, most major harvester equipment suppliers offer some level of NIRS, and farmers, custom harvesters and manure applicators are seeing more options come online as European technologies make their way to the U.S. Some of the most advanced agricultural companies not only offer hand-held units but are now building NIRS right into forage choppers, loader buckets, feed mixing wagons, manure spreaders and manure system loading points.
Matthew Digman, an agricultural engineer with the University of Wisconsin, dug deep into the details of NIRS at a symposium hosted by the combined efforts of the Midwest Forage Association, Wisconsin Custom Operators and Professional Nutrient Applicators Association of Wisconsin, earlier this year in Wisconsin Dells, Wisconsin.
Digman said it's important to understand, however, that while these instruments share the same technology as that found in the testing lab, they are less accurate because testing labs control external variability including environmental factors (such as temperature and humidity). The labs dry and grind samples to remove the influence of moisture and sampling error from prediction.
Questions to ask your supplier of NIRS technology
The ultimate goal of investing in in-hand forage analysis technology is to have access to accurate, actionable information, right at your fingertips. It puts the power in the producer's hands to make proactive decisions on how a feed will be part of their plan to optimize cow health, production and nutrition. Armed with more data points from a broader base of samples, right off the feed pile or straight out of the field, the producer has timely information on dry matter (DM), starch, crude protein (CP), neutral detergent fiber (NDF), acid detergent fiber (ADF) and other feed constituents.
However, each system works differently and also has its own routine maintenance requirements. Digman suggested farmers and custom harvesters and applicators ask three critical questions in order to select a NIRS that provides them not only with actionable information but also an understanding of how to maintain it:
Question 1: What type of detector do you employ?
Within an NIRS-detecting instrument, there are a few key components, one of which is the diode array. In spectrophotography, the arrangement and number of diodes (electrical components through which current flows one direction) determines the resolution and accuracy of the device. Tools may range from 128 to 1,024 diodes. The higher the resolution, the more accurate the data, as a greater number of diodes gathers more energy to create the image of the forage sample.
Question 2: How do you manage temperature (dark current)?
Digman said dark current is caused by thermally generated electron movements and is strongly dependent on ambient temperatures. Warmer temperatures attribute to "noise" in the spectrometry, and cooler temperatures can also cause interference. Therefore, it is critical to monitor the environmental temperature when using NIRS.
Question 3: How long does the light source last?
Look beyond up-front costs when evaluating NIRS. Year over year, replacements, software updates and maintenance costs can add up quickly in order to keep the technology up to date and working its best. Include these calculations in the evaluation.
Consider calibration
As mentioned, NIRS must be maintained from year to year, and at the top of the maintenance list is calibrating the unit. Digman said, "In my opinion, calibration is the biggest differentiator indicator" among perks and benefits that come along with the specific brand of NIRS.
He noted that performing calibrations is time-consuming and expensive; however, it is not a step to be overlooked. Digman recommended calibrating each feed component measured (Figure 1).
Can NIRS add value to the services you provide?
When evaluating the feed quality monitoring technologies available, Digman recommended evaluating the following seven questions to determine if an NIRS will bring additional value to a dairy operation or to a custom harvester's customers:
What is varying in my operation?


What is the value of monitoring that variability?


What type of control do I have?


Is the prediction error of the instrument sufficient to manage the variability?


How do I want the data formatted and transferred?


What calibrations are available, and how are they maintained?


Could the instrument be shared through a consultant?
If a farmer or operator purchases NIRS devices to be used on the farm or in the field, Digman recommended the practice of occasionally sending samples to a certified lab for testing to cross-reference accuracy.
Peggy Coffeen also contributes to Progressive Dairy.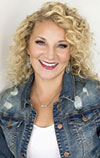 Peggy Coffeen

Editor
Progressive Forage