I was recently working with a large operation that was faced with the retirement of Bill, a 30-year employee who oversaw their livestock program.
The leaders had determined they would need a year-and-a-half to find the right leader, complete training and ensure a smooth transition of leadership. When I spoke to the owners, they were in distress. They had found a young, experienced leader, Sam, to work with Bill and had extended an offer to him. Sam had been working with Bill for two months, and things were not going well. Bill had gone from a happy, energetic leader who was well respected to a surly antagonist who refused to spend any time with Sam. Bill's position was that Sam was not qualified and was going to "tear the program apart."
Many of us have experienced a tough management transition. Unfortunately, transitions that aren't planned, supported and monitored end up wasting resources, time and can often create an upheaval in the culture of your organization. Management transition plans can be developed to support a variety of opportunities in your operation: planning for a retirement, developing young talent and ensuring there is not a gap when leaders promote to new positions within your operation. Transition plans become essential when an operation is experiencing growth, diversification or a transition from one generation to another.
In order to minimize the likelihood a transition will fail to go smoothly, there are several key things to consider when developing a transition plan:
1. Establish the timeline. The more time you have, the easier it is to have a comprehensive transition plan in place. However, you don't want to have such a long runway it is difficult for the transitioning leader to let go. Often the mindset is, "If I turn over everything, what am I supposed to do?" Each situation should be evaluated to determine how difficult it will be to identify a successor and transition the organizational knowledge required to ensure there will be no disruption to the operation. The more responsibility the leader has, the longer the timeline will need to be. This is even more so when the talent is being brought in from outside the operation. If the talent is transitioning from inside your organization, do not assume that because a person was doing a similar job somewhere else they will be able to perform well in your operation without support.
2. Establish a process for identifying the next leader. This step is critical. It is easy for emerging leaders to assume they will be the next one in line if there isn't a process for vetting possible candidates. Leadership transitions are great opportunities to determine if additional leadership skills are needed to keep up with the changing landscape of the operation. Often, leaders get tunnel vision. They look only at the talent they have rather than assessing the talent the operation needs. Given enough time, a transition plan can help you assess if the right person is already working with you but may need some additional training in order to be able to assume the new role. The gap between the talent you have and the talent you need can be identified by performing a GAP analysis.
3. Determine the GAP. A GAP analysis is the process of identifying what skills are needed for the position and what an incoming leader may need to learn or develop to be successful in the role. Once the tasks or skills are identified, they can be prioritized within the established time frame to ensure a successful transition occurs. A GAP analysis can help leaders make objective decisions about the development of young talent and whether they are making progress toward establishing the skills needed to move into a larger role. You may find that although there is a desire to advance, the candidate may not have the right skills and ability. Your operation can save time and money by assessing this early.
4. Set clear expectations and milestones: It is important that both the incoming and outgoing leader understands their role within the transition plan. As we saw in the example of Bill and Sam, often transitioning leaders can withhold information, challenge the incoming leader or just be unavailable to spend adequate time to ensure knowledge is transitioned appropriately. On the flip side, incoming leaders may think they "know it all" or anticipate they are going to "do it their way" anyway – so why bother spending the time to learn from the outgoing leader? Setting expectations for both leaders will ensure they work together and set aside adequate time so a full and complete transition occurs.
5. Monitor progress and give timely feedback. During a time of transition, it is critical to monitor progress and give the incoming leader feedback. No matter how long the employee has been with your organization, they should be supported as they move into a new role, especially if it is a significantly different role than what they have performed in the past. If they are taking on the management of a team for the first time, don't assume they will know how to do that well. Set a schedule for when you will meet to review progress. It is important that any challenges or lack of performance is discussed openly. It is easier to correct in the transition process than after it has gone unaddressed for any length of time. Once a behavior has been allowed, the incoming leader may assume it is in line with what is expected, and it may escalate over time.
Bill and Sam's story had a happy ending, but not without a tremendous amount of effort and expense. The owners of the operation were able to implement the five key factors listed above and were able to help Bill and Sam work effectively together. The lesson that can be learned is: When a management transition plan is established before a transition begins, it can ease tension, create a framework so everyone knows their role and what is expected, and allows the leadership team to monitor progress and step in to assist early before behaviors become difficult to change.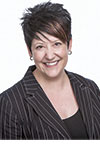 Rena Striegel

President
Transition Point Business Advisors