To bring added value to a hamburger, you might add cheese or barbecue sauce. To bring added value to a dairy, you could expand to make your own yogurt. To bring added value to a ranch, you could offer hunting licenses or agritourism.
There are a lot of ways to slice the added-value pie, even in the hay market.
Dale Fleming of Rafter F Ranch in Eyota, Minnesota, started producing certified weed-free hay to support his own horse-riding hobby. At the time, he was taking his horses to Custer State Park in South Dakota, where certified weed-free hay is required, and he says, "When I saw what the price was they were getting for certified hay, and we were already doing hay production, I thought, 'Our field is pretty clean; I wonder if we can make it?'"
Fleming got in touch with the Minnesota Crop Improvement Association, learned about the certification process and requested an inspector's certification on just 10 acres of hay. When the inspector arrived, he said, "I haven't seen a field this clean in years. I think you better certify this whole field," which was 47 acres.
Certification process
The certification process, although not complicated, has very specific standards for production, harvest and certification. The term "noxious weed-free" refers to hay, straw, mulch and other crop products (cubes, for instance) free from seed and propagating plant parts of listed invasive weed species.
Weed-free hay may indeed contain weeds but, in order to be certified, cannot contain seed or reproductive parts of invasive species. (Pellets are not generally included in the program, as most pelletizing processes involve heat that destroys seed viability.) Hay that passes inspection must then bear the label or identifying twine displaying the certifying agency.
Generally, the process of certification involves a hay producer filling out a form requesting field certification. The application includes field descriptions and locations, including sketches, along with an approximate cutting date, accompanied by applicable fees.
When the state ag agency responsible for weed management receives the request, the inspector schedules the visit with the producer. When the certifier arrives on-site, he or she must walk the perimeter of the field in question, then crisscross or zigzag through the field by coming in at one point (or side) and leaving at a different point, looking for any of the designated weeds.
In addition, a 10- to 20-foot buffer area (depending on state or province regulation) on the perimeter must also be weed-free, as well as hay storage areas.
Kali Sherrill, a county weed superintendent and crop certifier in southern Idaho, says the weed list is extensive and, although she's been certifying fields for 15 years, she still sometimes comes across weeds she can't identify. In such cases, she takes them to nearby University of Idaho weed specialist Don Morishita for identification.
However, Sherrill says, "We usually see specific problem weeds in the same areas year after year, so after a while you learn what to expect from most parts of the county."
Once a field is certified, the producer has a designated time period to harvest the crop. If the crop isn't harvested within the time frame, the field must be re-certified to verify no seeds have formed.
The producer then purchases designated certified adhesive-backed tags that adhere to bale twine or purchases twine rolls of designated coloring that indicate certification. (Only one string per bale must use the designated twine.) The tags (Figure 1) identify the certifying agency and are traceable to producer and field.
Table 1 shows a sampling of fee and harvest schedules for representative member states voluntarily participating with the North American Invasive Species Management Association, an agency that coordinates weed-free certification among participating states and provinces.
The market
Most federal and state-owned lands require certified weed-free hay and mulch in recreation areas such as within national forests. National forests also require a 48- to 72-hour certified weed-free feeding period for animals prior to coming on to federal lands. In addition, certified mulch is often required for highway roadside construction, mine reclamation and other re-vegetation projects.
Krishona Martinson, an equine extension specialist with the University of Minnesota, says certified hay "is required in most public lands because weed seeds can remain viable when eaten in hay and can spread when weed seed-contaminated manure is deposited along the trail."
She says, "There is a growing demand for the use of certified noxious weed seed-free hay – referred to as certified hay – in the horse industry.
Horse owners planning a trail ride or camping trip with their horse to public lands in states like Wyoming, Montana, South Dakota and North Dakota – like the Black Hills National Forest and Custer State Park – must use certified hay. These areas are popular destinations for horseback riders from Minnesota and many other states."
Sherrill says, "It's easier to control noxious weeds in lowland areas than in the high country, so any time we can keep weeds out of forests and pristine back country, it's worth it.
Once the weeds are there, it's so labor-intensive to fight them. We're limited on what we can use, and the terrain is much more difficult. We don't want to have any detrimental effects on the environment or native plants in these areas."
Martinson advises horse owners, "It is best to slowly transition the horse onto the certified hay source 10 to 14 days before arriving. This will allow the microbes in the horse's gut to slowly adjust, reducing the risk of colic and laminitis.
This also allows any weed seeds in the horse's digestive tract to be expelled before arriving. Horse owners should remember to slowly transition their horse back to their normal hay upon return."
Who's growing it?
Targeting an 80 percent alfalfa and 20 percent grass mix, Fleming grows timothy, orchardgrass and ryegrass mixed with alfalfa in a five-cutting, non-irrigated system.
In addition to regular hay production for his Red Angus herd, he purchases 200 to 500 certified tags per year and says most of his certified hay is sold to horse owners who, like him, want to ride in national parks. He says, "People who show horses also buy our certified hay. We've sold hay to horse people from Illinois, Indiana, Oklahoma, Kentucky, Texas, South Dakota, Minnesota, Wisconsin … we just had a client here ask us – he's from South Dakota – and he's picking up 300 small squares and taking them to the western side of the Rockies in Colorado and re-selling them there."
Fleming says the premium for certified hay in the horse market typically runs about $4 to $5 per bale beyond regular horse hay prices. The extra production cost of spraying for weeds he might not have otherwise sprayed for and certification costs cut into that profit, but he says it remains a profitable value-added enterprise.
At 80 years old, Dale Barrett retired from the lumber and construction industry and decided to cut back on his corn, grain and cattle operation in Princeton, Minnesota. He kept 23 acres, which he keeps in prairie grass as "a little additional income." He first harvests the prairie grass seed and then cuts the grass as weed-free mulch.
In 2016, he sold 4X5 and 5X5 round bales to a highway-building construction contractor during repair work on Highway 169.
He routinely fights some quackgrass and bull thistles and says, "The birds carry so many weed seeds just by eating seeds and dropping them. And the wind will blow seeds for miles – dandelion seeds and milkweed seeds. But milkweed is not an invasive weed for us, so we could have milkweed in it."
He burns his field near the end of April, if weather permits, to help control weeds and says, "Then the prairie grass will come up better and basically smother out the weeds."
How big is the growing opportunity? Minnesota currently lists only three alfalfa or grass hay producers of certified hay. In 2016, Montana certified 1,281 acres of alfalfa, 1,435 acres of grass, 3,007 acres of grass and alfalfa mixed, 54 acres of sainfoin and 4,815 acres of straw with 191 participating producers.
Montana also certified pelleted and cubed horse feed from five in-state facilities and three out-of-state facilities.
Links to various state and province websites listing requirements are listed on the North American Invasive Species Management Association website.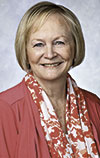 Lynn Jaynes

Editor
Progressive Forage
What's on the list of noxious weeds?
In an effort to provide some continuity among North American states and provinces, the North American Invasive Species Management Association, a voluntary organization, was created.
There are currently 27 participating states and provinces. They maintain a list of noxious weeds commonly found in North America, with 53 listings. However, states and provinces may list additional noxious weeds, as verified and certified by individual state and provincial agencies.
Minnesota and Idaho, for instance, belong to the North American Invasive Species Management Association and comply with the North American Standard Certification, but in addition, Minnesota adds 15 weeds designated as noxious under the Minnesota Noxious Weed Law. Idaho lists an additional 33 weeds beyond the North American Standard.

—Progressive Forage Editor Lynn Jaynes