No more driving to the crest of the hill 4 miles away to find a cellphone signal. No more scratchy half-audible radio transmissions with every other word cutting out.
No more yelling, "Where are you at?" or "Have you started baling yet?" No more morning meetings to find out where all 100 employees are going. And no more head scratching, trying to figure out where all the hay equipment is and which field to send them to next.
No more. Not even across 23,000 acres of alfalfa, 8,300 acres of wheat straw, 3,000 acres of triticale and 2,000 acres of cornstalks.
With upward of 180 irrigation pivots of alfalfa and grass hay (110,000 total acres of all crops combined), the Navajo Agricultural Products Industry (NAPI) is one of the single largest farming entities in the western U.S. Located near Farmington, New Mexico, NAPI contracts with J&M Baling for raking, baling and stacking mainly alfalfa, along with a few other products.
It started in 1984 when J&M contracted to put up 5,000 acres, but J&M Baling has had to grow exponentially to accommodate the expansion, which now includes 23,000 acres of alfalfa alone in a four-cut system. Their equipment lineup includes 17 Hesston 3X4 balers, 17 Freeman balers, 2 Twin Pak balers (small square-bale double balers), 26 Twin Star rakes, 9 New Holland stackwagons, 7 Stinger big baler stackers and 45 tractors.
Every field, every tractor, every function and even every time sheet is tracked in real time with a free iPhone app. It was Josh Grady's idea. He runs the stacking department and knew there had to be a better way to communicate with the different crews to find out what fields had been cut, raked, baled and were ready to be stacked. With 100 employees, J&M has a lot to keep track of.
"When I thought of it, I just built it and didn't discuss it with my dad or brother. I knew they wouldn't understand it until they saw it in action and utilized it. So I just built it," Grady says. "We all used it for a few days, and everyone was ecstatic. I couldn't imagine working without it now."
Grady used Apple's free factory-stock Numbers app, which is a spreadsheet system much like Excel. With the app loaded onto his desktop, he created spreadsheets for each product, each cutting, each field, all operations within the field, metrics tracking for things like bale count and weight, and time sheets. Anyone to whom he gives permission (and has an Apple device) can view the app and make changes to it with given permissions. Every department can then see in real time what's happening across the farm.
"I get up in the morning and look at the sheet to see what fields have already been baled. I send each crew where they need to go without talking to anyone. Usually my brother's crews start baling anywhere from midnight to 2 a.m., and we don't start stacking until daybreak at 5 or 6 a.m. By then he's got four or five fields done, and that's where I need to start for the day. So rather than struggling to get ahold of him, I can just pull up the app, and I already know what to do," Grady says. Even map images of the whole farm are entered into the spreadsheet, so there's no confusion among operators as they navigate 110,000 acres.
And it's simple, Grady says. The learning curve to use it isn't steep. While not all employees have an iPhone, the foremen do, and it's their job to make sure the information is entered. The entire team can, however, work together on a spreadsheet at the same time. PC users can collaborate too, using Numbers for iCloud, so it works for non-Apple users as well. Any user at any time can easily see who is currently in the document, even viewing other people's cursors to follow their edits. The app also imports and edits Excel and CSV files.
Setting up the app was easy. "You don't have to be a computer guru. If you can get around a smartphone, you can make it work. I'm no geek squad tech myself, but I've made it work," Grady says. Modifying the spreadsheets is easy to do, Grady says, so as users see any other metrics needed for tracking, it's simple to add to and edit any spreadsheet. Then it's just a matter of logging information.
Does it take much time to enter the data? "Well, no longer than it takes to write it down anyway. Before, they had to physically write it all down, so it's actually faster and you're a lot less likely to lose it. You open the app, enter the data, and that's basically it. It works great," Grady says. The most time-consuming part was setting up the spreadsheets and training people to use it. However, within just a day or two, everyone was pretty comfortable with it.
While foremen are required to use it, many of the NAPI-based employees use it as well. "They can view it without having to contact us, so they know what's happening in real time. They also enter their information such as the water schedule, bale counts, etc. Once everything is mutually confirmed, we can bill it."
"Looking at the data in real time has really increased our communications and decreased our frustrations," Grady says. "We've used the app for two seasons now and will continue using it."
No more head scratching over communication with crews.
PHOTO: Tractors with balers. Photo by Lynn Jaynes.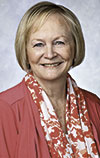 Lynn Jaynes

Editor
Progressive Dairyman