"… Only God can make a tree," wrote Joyce Kilmer in his oft-repeated poem. But no such restrictions exist regarding who can create shade.
Weather patterns over the last four years have steadily risen in temperature – both in heating degrees and heat duration. The fescue belt adds additional stress to cattle with endophyte infected tall fescue pastures. Complicating the trend is the shift in grazing management to smaller pastures for more intensive grazing, which has left many pastures without shade. While producers can't do anything about the rise in temperatures, something can be done about the shade.
Matt Wendler runs Hereford pairs in Wolcott, New York. He practices intense grazing management and moves his cows every 24 hours. Some of his pastures are without shade, and in the hotter months of July and August, the cows have more difficulty with the heat. While some graziers are able to construct permanent shade, Wendler couldn't sacrifice any pasture, so he opted to make a mobile shade.
Wendler says, "I've read some studies about rates of gain between cattle that do and don't have access to shade, and it was astounding to me, so I figured I had to come up with a way to make something easily moveable that can provide the needed comfort they need."
What shade research says
Research at the University of Kentucky Animal Research Center indicates beef cows and calves show improved weight gain using portable shade during the heat stress periods of spring and summer, with an increase of 1.25 pounds per day for cows, 0.41 pound per day for calves and 0.89 pound per day for steers. University of Arkansas researchers found cattle provided artificial shade had a 20 percent higher average daily gain compared with cattle with no shade.
University of Missouri Southwest Research Center conducted research, which showed two groups of black spring-calving cows that were compared using no shade or portable metal shades. The trial was conducted on both endophyte infected and endophyte-free fescue. The greatest difference showed on the infected fescue, where shaded cows outgained the others by 0.72 pound per day for 84 days (July 3 to Sept. 25).
The most significant difference in the shade study in Missouri was the difference in pregnancy rates at the end of summer. For cows given shade, overall pregnancy rate was 87.5 percent, while cows without shade had an overall pregnancy rate of only 50 percent.
University of Florida researchers found cattle provided with shade had conception rates of 44.4 percent, compared with conception rates of 25.3 percent for cattle without shade. University of Missouri researchers found shade increased the overall pregnancy rate of cows by nearly 40 percent, and bulls with access to shade had increased semen counts.
Clearly the research points to providing shade to reduce heat stress. So why not just plant a tree? Shade trees present another sent of problems, as cattle rubbing on them can kill them. Shade trees also do not encourage cattle to travel around the pasture, but rather encourage congregating, so manure distribution is more limited. Trees may also create a lightning risk.
Applying shade research
Wendler took the research to heart. Even though he is from New York and doesn't have the fescue-belt endophyte problem, with increasing summer temperatures and to capitalize on cattle gains and fertility, he wanted to provide his cows some shade. He started with a "low-budget" trial build and used an "ancient" Sears-Roebuck running gear with seized steering spindles pulled from a friend's scrap pile. The square tubing was purchased new to construct the supports. For the shade canopy he used a pool cover (which he had on hand), cut to fit. Wendler says, "The pool cover is essentially the same material they sell as shade fabric for other things, so I figured why not give it a try and see how it works." The fabric has a mesh construction that provides sun protection but allows air movement.
To maximize functionality, Wendler added an expanded metal "hay catcher" under the "extra feeder" created by the supports. When he initially started renovating his pastures, they consisted mostly of timothy and orchardgrass with a heavy dose of weeds, so Wendler used the mobile shade to provide supplemental hay for the cows. Now, even though the pastures are in much better shape, it still allows him to provide a little roughage during spring pasture green-up, as needed, without having the waste associated with dry hay.
On the back of the mobile shade, Wendler also welded supports to hold a 55-gallon drum for use as a mineral feeder. He estimates a total of $200 spent on the mobile shade, using most of the materials from what he had on hand.
Improving slowly but surely
Wendler saw a difference in the way his cows grazed using the mobile shade in pastures where there had been no shade previously. He says he immediately noticed that during the hottest hours of the day, the cows would head to the shade and rest for 45 minutes to an hour and then head back into the pasture to graze; whereas, before having the mobile shade, the cows rested throughout the higher temperature hours and didn't go back out to feed until evening. "I know there's a difference. I can be standing under the mobile shade on a 90-degree day and there's a noticeable difference in temperature. It's much cooler," Wendler says.
Wendler is renovating a portion of his pastures each year and is using a perennial mix of red and white clover, orchardgrass, ryegrass and meadow fescue. He moves the shade to spots in the pasture that have thinner forage, and by the time he rotates the cows back to that pasture, in a 30 to 45 day rotation, the soil and forages have already started to renovate that portion of the pasture due to added manure, hoof action and hay stem waste.
Upgrades
As an experienced welder and fabricator, Wendler already has ideas about the next version of a mobile shade unit to build. He would consider using round tubing for the next version, to eliminate edges. He'd like to increase the dimensions to add more square footage under the shade by adding fold-out canopy wings that would essentially double the square footage available under the shade. This would be created with a series of cables and pulleys that would operate off a boat winch to unfold easier.
The next version will also have an attachment to the main trailer as a "second half," which would be equipped with rolling sweeper brushes for cows to use for scratching. For a while, Wendler says he toyed with the idea of attaching a water tank as well, but he decided against it so the cows would be encouraged to move around the pasture.
Wendler's current mobile shade, by his own admission, "isn't something you want to pull through something rough." The front and back axle are welded solid and don't allow much articulation. While it works for his uses, he says it's certainly not ideal and a pivot point should be added to make it easier to pull in rough terrain.
Wendler says, "It's not the prettiest of things on the farm, but it gets the job done and the cows love it."
References omitted but are available upon request. Click here to email an editor.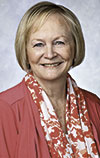 Lynn Jaynes

Editor
Progressive Forage
PHOTO 1: Using a home-built mobile shade, New York producer Matt Wendler has been able to spot-renovate pasture while providing his cattle shade during hot weather.
PHOTO 2: Matt Wendler built the framework from square tubing and attached them to an old Sears-Roebuck running gear. The canopy fabric came from a pool cover. Photos by Matt Wendler.