Remember when we were on the learning curve for computer viruses? It seemed, at the time, no matter what protection system I used, the fix-it guy and I quickly got on a first-name basis. We trauma bonded.
Him: "You did what? Haven't I told you not to open attachments when you don't know where they come from?"
Me: "Um, yes?"
But the new virus forever embedded into the fabric of our psyche is not a computer one but a flu virus – COVID-19. Once again, the nation is trauma bonded.
What is it about trauma that binds? Because we empathize. We've been anxious together, cabin-fevered together, we all smell like sanitizing lotion together, and we all look at each other suspiciously. (That wasn't a cough, was it? Oh sure, you were just clearing your throat, or … worse yet, while peeking into your grocery cart from 6 feet away – you're not one of those hoarders, are you?) We're all even sick of talking about it, hearing about it, thinking about it together. The social media memes seemed funny the first few weeks, but then – not so much. We began to crave normalcy together.
"You did what? You went to the grocery store for a roast?"
"Um, yes?"
It's amazing, though, how we can just be zipping along and wham – suddenly we're not zipping anymore. But health crisis aside, the economy crisis feels weird too. Unlike the recession of 2008-09 or the recession of the '80s, this isn't a banking crisis. There's nothing fundamentally wrong with the U.S. economy. Banks are still stable. People still want goods. But the shutdown in business has left too many without paychecks to buy those goods.
We haven't seen businesses completely change their production lines to help with a crisis since World War II. And it's not just national automakers, even my local mattress factory (and my community is only 5,000 people deep) converted to making facemasks.
Compounding these concerns, but unrelated, are the crude oil and energy market dives. That hits agriculture a couple of ways. While energy prices will drop in the short term (the good news), domestic ethanol production may "dry up" if it falls below profitable levels to extract. This leaves cattle feeders and dairies without dried distillers grains for ration building. That protein source has to be replaced (hopefully with alfalfa). It also leaves us dependent, again, on foreign oil – and we all know what not controlling that market feels like.
Economists had been looking for farm income to be up in 2020, but debt-to-asset ratio (measure of solvency) is still historically low. The forecast for working capital going forward pre-COVID was concerning, and now that concern has certainly not been abated.
So far, land values have been holding up, but there haven't been a lot of transactions on that front. And I don't see evidence that anyone really has a handle on what's happening with cattle prices dropping.
And supply chains for agriculture – can equipment repair parts still find their way to farms? Can feed still be delivered? Are other supplies still available? We haven't heard of any problems with product delivery, and we know the products are there, so for today the situation looks stable.
And finally, farm labor – we've heard concerns that H2A workers might not have available flights and papers for coming into the U.S. in a timely manner, which seems likely. That could put a number of custom harvesters and farms in a pinch.
Even though no matter what I write today will be outdated by the time you read it, this we know: Droughts happen, hurricanes hit, tornadoes touch down, earthquakes rock, pandemics blaze. Times are interesting. But remember, we're all in this together. We're bonded. We can help each other figure it out.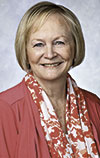 Lynn Jaynes

Editor
Progressive Dairy