It's almost time. Any day now you'll start receiving Christmas letters from friends and family. You'll inwardly groan when it's more than half-a-typed-page long and will automatically start skimming the highlights.
You love these people and are happy they stay in touch, but sometimes you just don't really care about who made the honor roll, what 15 ribbons were won at the fair, the travelogue and how many trips to the vet the pets made.
Yet somehow, our own Christmas letters will include all of those things because we care about those things and so should everyone else (we think). How can we be so ungracious of others' letters and yet esteem our own so highly? Yet it's part of the ritual, part of the celebration, part of the festivities, yes? So go ahead – write the letter and stay in touch. But consider these good manner tips: Avoid religion, politics and diets. Toilet training? Dental work? We just don't care.
Tell about the family, but not too much – a child's football season probably isn't worth 150 words. (This isn't your journal, just a recap.) Abstain from passing along news of people we're unlikely to know. Please save us from food reports. And sunset photos. And pet stories. Please.
So what's left? Speak of gratitude and faith. What an appropriate time to declare winter's psalm: "Be still, and know that I am God."
Choose moments of meaning. Here are some samples:
"We didn't dig up any wires – well, not important ones anyway." That comment came from my son Will, as he dug a new power line for the steer pen. And I'm grateful he didn't find the new lines.


"You're giving me the Cadillac, aren't you?" Where did that come from? This was a 9-year-old grandson trying to guess what I'd gotten him for a birthday present. I love that he didn't seem to think age mattered – or lack of a driver's license.


"Well, cut a hole in the door," was my husband's instruction over the phone to our daughter-in-law. Two-year-old Oaklee had locked herself in the bathroom and was frantic. I'm grateful we get to share our home (and saws to cut holes in doors).


"Oh, did I tell you I fell off the ladder today?" my husband said pretty casually. (Um, nope – but he's walking, he's talking … so I'm thinking it's not a big deal, and grateful it isn't.)


"Wait, how old do you have to be to drive a horse carriage in town?" This was a 14-year-old grandson's comment as I think he considered becoming Amish while watching the buggies being pulled through the Pennsylvania countryside – if it meant he could drive. I love that he dreams.
But really, I didn't want to tell you how to write a Christmas letter. Instead, I want to tell you how to read a Christmas letter. Read it: forgivingly (we really do love our children and all the details of their lives, and we just want to share it with someone); tolerantly (it might not be important to you, but it was to us); patiently (we put all of our failings and insecurities out there for you to see – be gentle with us); good-naturedly (without passing judgment). We're all just doing our best.
Remember: forgivingly, tolerantly, patiently, good-naturedly.
And Merry Christmas. My Christmas letter is in the mail.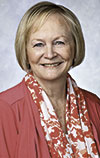 Lynn Jaynes

Editor
Progressive Dairy