The Kentucky Derby is the most exciting two minutes in sports, bar none. Last year, roughly $194 million was wagered on the race. While the derby will be concluded by the time you read this, alfalfa seed companies and growers are just now coming to the starting gate of a new enterprise.
The excitement stems around the newly created, $1-per-bag U.S. Alfalfa Farmer Research Initiative (aka Alfalfa Checkoff Program; click here to read the news and the Q&A article). But it won't be an easy track to run, as the track is plagued with checkoff controversies.
Nonetheless, if I were a betting person, I wouldn't have any trouble placing $1 per bag on this bet.
The Alfalfa Checkoff Program, as a voluntary participation program, is a big step in the right direction for funding alfalfa research.
Without a formal lobby, alfalfa as a commodity has been overlooked, undervalued and underfunded by legislators whose constituency mainly resides in urban areas – the same constituency that often does not see value in a product not among the pretty packages on the grocery shelf or wrapped in brown paper from the fast-food lane.
The bad news is that many checkoff programs are under fire and are struggling with image, bureaucracy, procedural problems and merited complaints. But it's important to make the distinction that USDA has oversight for the mandatory checkoffs, and the Alfalfa Checkoff Program is voluntary, with no government oversight. In my opinion, it's critical that this checkoff stay voluntary.
Here are a few of the problems with mandatory checkoffs:
Bureaucracy abounds. Individuals have made careers out of managing checkoff funds (originally instituted in 1985) and managing the managers. In other words, job security is an issue for many in the government sector connected with USDA and the checkoffs.
This past April, controversy boiled over whether the National Pork Board could pay $3 million annually from pork checkoff funds to the National Pork Producer's Council for a promotional slogan, which many argue is a thinly veiled event to siphon funds away from research for lobbying opportunities.
USDA's Agricultural Marketing Service reviewed the matter and ruled the payment can continue. This review concluded with a wrist-slap by the USDA general counsel who questioned other practices of the National Pork Board and suggested a remedial training on the proper use of checkoff funds. Sounds like continuing job security to me.
The only way to resolve a mandatory checkoff issue is within the confines of legislation. In May, several organizations sought exemptions from the Freedom of Information Act (FOIA) for funds collected through checkoff efforts.
They were successful in including language in the pending 2017 House Agricultural Appropriations Bill asking USDA to exempt research and promotion boards funded by grower checkoff fees from being subject to FOIA.
Their claim is that these funds are not tax dollars requiring government oversight but are producer dollars and should be spent on research and promotion programs rather than on record-handling fees.
Mandatory checkoffs are at odds with individual free speech. When competing factions challenged the beef checkoff constitutionality, the issue was settled in 2005 by the U.S. Supreme Court, which determined that USDA has right of "government speech" regarding checkoffs.
In essence, the government can compel a producer to fund "checkoff speech" with which they may not agree and for which there is no sufficient democratic review process (like the ballot box).
The ruling, however, has not mitigated lawsuits surrounding this issue and National Cattlemen's Beef Association is still plagued with lawsuits.
As a voluntary checkoff, however, the Alfalfa Checkoff Program does not have USDA oversight. As such, it has a better chance of avoiding the conflict swirling around mandatory checkoffs and remaining true to its created purpose.
If any producer is unwilling to participate, it's as simple as buying seed from a non-participating seed company. This is a program I'm willing to bet on.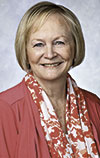 Lynn Jaynes

Editor
Progressive Forage